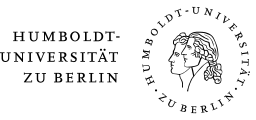 21 - 23 September 2020 Autumn-Retreat of the Graduate Centre
What

Graduate Centre
Further events

When

Sep 21, 2020

to

Sep 23, 2020

(Europe/Berlin / UTC200)

iCal

Where
Villa Blumenfisch am Großen Wannsee, Am Sandwerder 11, 14109 Berlin
Contact Name
Sebastian Gallitschke
The Graduate Centre will be offering an autumn retreat for all doctoral students of our School from the 22 to the 23 September 2020 again at Villa Blumenfisch am Wannsee.
Due to the cancellation of the Spring Retreat, the Autumn Retreat will be extended by one day. The additional offers give you the opportunity to get to know the other doctoral students of the faculty and to inform yourself about career perspectives after the doctorate. We will be offering two workshops at the retreat. Both workshops are two-day workshops and will be held over both days running parallel to each other. (timetable)
Workshop 1: Good Scientific Practice - now as Online-Workshop!
Trainer: Dr. Julia Verse
Aims:
The course "good scientific practice" teaches participants research ethics, gives them room to reflect on their values and attitudes as researchers, and teaches them the ability to handle conflict situations in their every day research practice. The participants acquire knowledge of the rules of good scientific practice and train their skills in making responsible decisions in their research. The course is held in english.
Contents:
The content of the course follows the curriculum "Good Scientifc Practice which was commissioned by and developed in cooperation with the Research Ombudsman:
good scientific practice
scientific misconduct
data management
authorship and the process of publication
supervision
conflict management
dealing with scientific misconduct
ressources for good scientific practice
Workshop 1: Teaching Methods and Lectures Design
Trainer: Alexander von Reumont
Workshop description:
This seminar is held in English and is specially designed for teaching students groups from around 10 to approximately 50 students. It focuses on contemporary skills and techniques of how to plan and conduct lectures, seminars or workshops in an Anglo-American fashion. We will discuss creative and innovative teaching and learning methods such as the "4 MAT Design" by Bernice McCarthy or the concept "What Best College Teachers Do" by Ken Bain to achieve better educational results for students and lecturers alike. It will enable you to present your material to English speaking and international participants in an attractive stylistical and visual manner, to motivate active cooperation and open discussions in the class room and turn your courses into a conversational experience. Beside the theoretical aspects of the topic, participants will be involved in numerous practical exercises and team sessions and will get in-depth feedback on their development during the seminar.
The Retreat will give you the opportunity to enhence your skills in important key competencies for your scientific career but also give you ample opportunity to meet the other PhD students of our school and discuss the topics of the workshops with your peers.
There will be no attendance fee for PhD students who are admitted at our School.
The dinner costs for the 21st and 22nd september will have to be paid by the attendees. It will be possible to stay overnight at the location. The costs for this (including breakfast) will be covered by the Graduate Centre.
Please register as soon as possible via e-mail: promotion.wiwi@hu-berlin.de and let us know what workshop you would like to attend and if you want to stay overnight. Places are limited!
More information about the event location: https://blumenfisch-gaestehaus.de/
After the repeated situation that people who registered for one of our events did not attend without deregistering or deregistered on very short notice we will be implementing from now on the policy that people who register for an event and do not attend without deregistering or deregister on very short notice (at least 3 working days beforehand or with an medical exemption) will be excluded from attending events organised or paid for by the Graduate Centre for one full year.
Please make sure to deregister in time with us if you are not able to attend an event!