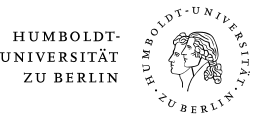 Lecture series HORIZONS - Talk by Dr. Jens Weidmann
Lecture series HORIZONS - Talk by Dr. Jens Weidmann
2020-12-16T18:00:00+01:00
2020-12-16T19:10:00+01:00
In the framework of the lecture series HORIZONS, Dr. Jens Weidmann (President of Deutsche Bundesbank) will give a talk (in German) on:
"Vor einer Zereißprobe: Zu möglichen langfristigen Folgen der Corona-Krise für Wirtschafts und Geldpolitik"
Die Wirtschaft hat begonnen, sich vom Corona-Schock zu erholen. Über Rückschläge hinaus drohen aber Spätfolgen: Bildungswege wurden gestört, das Rad der Globalisierung könnte zurückgedreht werden, und Staatsschulden sind in die Höhe geschnellt. Zugleich duldet vor allem eine Herausforderung keinen Aufschub: der Klimaschutz. Angesichts der gestiegenen Schuldenlast könnte die Geldpolitik unter politischen Druck geraten, die Zinsen auch dann niedrig zu halten, wenn eine Normalisierung mit Blick auf das Preisstabilitätsziel angemessen wäre. Umso wichtiger wird es nach der Krise, die Staatshaushalte wieder auf eine solide Basis zu stellen und die Verantwortlichkeiten zwischen der Geld- und Fiskalpolitik nicht zu verwischen.
Registration requested: wwg-sek@wiwi.hu-berlin.de