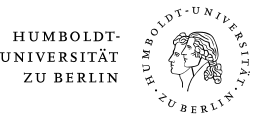 Nobel Prize Lecture 2019 & New Year's reception
Nobel Prize Lecture 2019 & New Year's reception
2020-01-15T18:00:00+01:00
2020-01-15T20:30:00+01:00
When

Jan 15, 2020

from 06:00 to 08:30

(Europe/Berlin / UTC100)

iCal

Where
Humboldt-Universität zu Berlin, School of Business and Economics, Heilig-Geist-Kapelle, Spandauer Str. 1, 10178 Berlin
Contact Name
Dr. Christian Reiter
Lecture by
Prof. Dr. Lukas Menkhoff
(Humboldt-Universität zu Berlin & DIW Berlin)
on the work of the Laureates of the Sveriges Riksbank Prize in Economic Sciences in Memory of Alfred Nobel 2019
Abhijit Banerjee, Esther Duflo and Michael Kremer,
who were awarded "for their experimental approach to alleviating global poverty".
After the lecture:
Dr. Maja Adena (WZB),
Prof. Macartan Humphreys, PhD (WZB & Columbia University),
Prof. Dr. Jochen Kluve (HU Berlin & KfW Development Bank),
Prof. Dr. Lukas Menkhoff (HU Berlin & DIW Berlin),
Dr. Ramona Rischke (BIM)
and the audience discuss. The discussion will be moderated by Prof. Georg Weizsäcker, PhD (HU Berlin).
After the discussion round, the School of Business and Economics invites the audience to a New Year's reception.
Registration is not necessary.