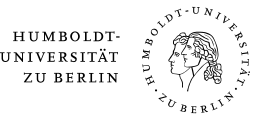 Application
This page will give you all the information concerning the application for one of the Wiwi Exchange programs:
Erasmus+ Program
Swiss Mobility Program and Think Business Programm
Faculty Agreements
The application uses the Online-Platform "MoveOn". To fill in the online application form, applicants first have to login with their HU-Account. As long as you haven't sent the application, you can pause it at any time and continue later.  Please remember to upload press the SEND-button when you have finished your application. If you fail to do so, or fail to upload all the required documents, we cannot process your application.
Please note: applicants who wish to study abroad for two subsequent semesters at different partner universities need to fill in a separate application for each semester. For the application for the second semester, please use the following link:
Application for 2nd Semester at a second Partner University
When ranking the applications, we consider
quantitative elements (grades, credits obtained in relation to number of semesters, relevant languages skills)
qualitative elements (motivation, formal criteria)
The admission criteria are:
1. Motivation to study abroad (both academic und individual)
2. Language Skills
Niveau mind. B2 of main language of studies at the host university (Please check the university's requirements as they might differ from ours!)
If you know/are learning any other relevant language besides the language of studies this can also increase the quality of your application - the higher your level, the better for your application!
3. Grades
Current grade (according to official transcript)
We accept no applications with a grade above 2.9
For graduate students in their first semster of Masters' studies: final Bachelor grade
4. Credits obtained in relation to number of semesters
Note to Bachelor students: you are not permitted to apply for an exchange semester before entering your 3rnd Semester at Humboldt! In other words: no application accepted from Bachelor students in their first or second semester. No exceptions are made.
5. Formal Criteria (all required documents uploaded etc.)
BREXIT: Since we receive many questions concerning Brexit we would like to address the possibility of the UK leaving the EU and its possible repercussions for individuals involved in Erasmus+ Mobility. The application process for the UK in the academic year 2020-21 remains unchanged for the time being. In the event of the UK accepting the Leave Agreement in 2020, an interim solution should replace Erasmus+. However, we cannot fully foreclose the possibility that either side will put into question some of the prerequisites of the academic exchange after the Brexit has become a reality.
---
1. Online-Bewerbung via MoveOn
Link to apply online: see top
Please upload the following documents in MoveOn before sending your application.
2. Motivational Letter
For the motivation letter and CV, you can choose whether to write in English or German.
Your motivation letter should clearly state the reasons why you would like to study abroad in a specific university, city and country – with as much detail as possible. We would like to see whether you have a concrete project and clear idea in mind about your study abroad project. If you can access the course catalogue, please indicate which courses you would like to take at your host university and how your semester abroad complements your studies at Humboldt-Universität.
Note: You are welcome to choose up to three universities and rank them according to your preferences. Your motivational letter should address at least the first two preferences, with a priority on your first choice (one paragraph for each of the other choices will be sufficient).
---
3. Transcript of records and/or degree certificate
Please upload a scan of your official transcript of records with your application (signed and stamped by the examination office). We cannot accept a simple printout from your agnes account.
We accept no applications with a grade above 2.9
Graduate students in their first semster of Masters' studies only: please upload a scan of your final Bachelor degree certificate. If you haven't obtained any grades at HU so far, you do not need to upload an empty transcript.
---
4. CV
Your CV should contain all relevant information (studies and work experience, previous stays abroad, language skills, etc.), similar to a job application.
---
5. Copy of language certificate(s)
To successfully study abroad, you need to already have a good command of the language of study (learning a new language should therefore not be your central motivation). Since most of your partner universities offer courses in English, you should have at least B2-level English skills. Please note that the language requirements of your desired host university may be more restrictive.
Your language certificate should not be older than 2 years. You can have your language skills tested at the Humboldt-Universität Language Centre (around €20). Make sure to book an appointment in time.
If you are native speaker of the relevant language(s), please mention it in your application. We will get back to you to verify your language skills if necessary.
---
6. Preliminary Course Choice (Study Plan)
Please upload a list with the courses that you are planning to take at your host university. You can refer to the partner univerity's course catalogue from the previous or current semester. Please download and use this form.
This list is non-binding. You do not need to obtain any signatures for the time being.
7. Passport/ID and Student ID
Please upload a copy of your Passport/national ID card and your student ID. If you are a student of another Berlin University please provide proof that you are an occasional student at HU Berlin.
---
Application as a student from another HU Department
It is possible to apply for one of our partner universities if you are studying at another department at HU. However, please note that our exchange agreements for the most part include only courses in Business Studies and Ecomincs. It is not sure whether you would be allowed to take courses from other departments at the host university.
Application as a student from another Berlin University
It is possible to apply for one of our exchange spots if you are currently not studying at HU. In order to be eligible, please provide proof that you are registered at HU as an occasional student in the semester in which you are applying. You also need to provide a confirmation by your home university that courses you will take abroad can be transfered to your study program.
---
Chances of applying
We cannot estimate your chances to receive the desired exchange spot before we have reviewed all the applications. Whether you receive a spot really depends on the quality of your application and the number of applications for the relevant spots. We usually have enough spots for the number of applications we receive. If your application comes in time, is complete and fulfills the requirements, we will be able to offer you a spot. We are not able to tell you beforehand whether it will be your first choice, however.
When will I hear back from the international office about the outcome of my application?
Application deadline: December 31st
January: we evaluate all applications and establish a ranking
February:
1st week: we notify all students whose first choice has been granted (1 week to take on the offer or decline)
3rd week: we notify all remaining students (1 week to take on the offer or decline)
4th week: we email further instructions to all selected students and share the date the upcoming info event, which typically takes place on the week following the start of the summer semester.
March: we nominate all selected students to their respective host universities.
April: the host universities further instruct our nominees how to proceed
Mai: Erasmus outgoing students sign their Grant Agreement