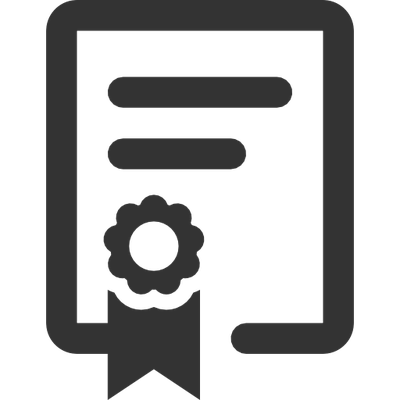 Generally you can tranfer credits earned while studying abroad to your studies programme at the School of Business and Economics. The following description of the necessary steps only covers the process partly and is legally non-binding. It serves as a first overview for your information when preparing for an exchange semester.
For more detailed information please refer to the counselling hours of the examination office (www.wiwi.hu-berlin.de/pa). 
Make sure you know the exact study and exam regulations for your programme (Studien- und Prüfungsordnung). There might be more than one possibility to transfer courses from your exchange semester.
General information on credit transfer (for study and exam regulations from 2016)
The Examination Office is in charge of course transfers and decides how exactly your grades will be recognised. In case the host university does not use ECTS, the transfer will be based on the weekly hours (4 hours of classes and study (SWS) are equivalent to 6 ECTS).
Mandatory courses (Pflichtbereich) cannot be replaced with courses from your studies abroad. If you want to replace an elective course, you have to get the signature of the relevant chair or study coordinator on your learning agreement before going abroad.
Courses equivalent to a course you passed successfully at Humboldt-Universität, or equivalent to a course you have failed once or more than once at Humboldt-Universität, cannot be recognised. You have to repeat any Humboldt-Universität exam you failed at Humboldt-Universität.
Undergraduate students are allowed to transfer courses taken at master level. However, graduate students cannot transfer courses taken at bachelor level. Exception: A few courses taken from the 4th year bachelor level offered at Spanish and US partner universities can be recognised for Wiwi master-level students (please contact the Examination Office beforehand!)
Credits from one course will be recognised in one module and cannot be split between two or more modules. Only graded courses will be recognised (no courses completed without taking any kind of exam).
Courses which have been transferred cannot be deleted again.
A final degree thesis written abroad cannot be recognised at Humboldt-Universität.
To transfer your courses you will need:
Original transcript from your semester abroad
Part III of the Learning Agreement (Confirmation of credit transfer / "Anerkennungsnachweis")
When transferring equivalent courses: Official course description, reading list, information about weekly workload, etc.
Grading scale of your partner university (if not ECTS system)
Please note
To complete your degree at Humboldt-Universität, you have to achieve at least 50% of the overall credits (thesis excluded) in your programme at the Humboldt-Universität School of Business and Economics:
Bachelor: (180 ECTS - 12 ECTS for thesis)/2 à min. 84 ECTS HU + max. 84 ECTS transferred
Master: (120 ECTS - 20 ECTS for thesis)/2 à min. 50 ECTS HU + max. 50 ECTS transferred