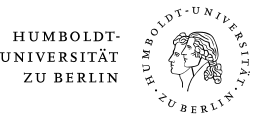 Good Scientific Practice
The School of Business and Economics is aware of the special responsibility of scientific activity. Therefore, it is also a particular concern to communicate the standards of good scientific practice to its own young academics and to raise awareness of the topic at an early stage in the scientific training process.
In addition to the Schhools own continuing education programmes, there are extensive resources available for approaching the topic or deepening existing knowledge.
Guidelines and Ressources at Humboldt-Universität (German)
German Research Foundation - Deutsche Forschungsgemeinschaft (English)
Humboldt Graduate School