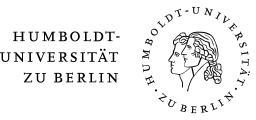 Academic career
In the following pages, we provide you with information about your academic career at our School. We are not just addressing researchers who wish to progress to the next level in their career, but also professors within the School throughout the various processes.
If you wish to pursue your doctoral degree at our School, we will support you throughout your admission to the programme, as well as at the initiation of the doctoral degree procedure once your thesis is nearing completion. You are also welcome to ask any general questions you might have regarding your doctoral degree.
If you intend to qualify as a professor at our School, please contact us in good time. We want to support you and the respective chair as early as possible in the procedure.
Appointment procedures at the School are supervised by the Dean's Office. We primarily act as contact persons for the chairs of the School.