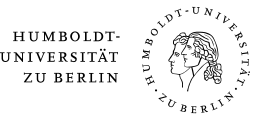 Finance-Accounting Research Seminar
The Finance-Accounting Research Seminar is a joint initiative of Humboldt-Universität, ESMT, and the TRR 266 Accounting for Transparency, and provides a forum to discuss current research in the areas of finance and accounting. External guests are welcome.
Seminar organizers: Beatriz Mariano / Ulf Brüggemann / Guillermo Baquero
Subscribe to e-mail announcements or subscribe to our CalDAV calendar to see our events directly in our calendar application.
2021 summer term
Date
Speaker
Time and Location
2021 Apr 15
Internal seminar
 
2021 Apr 22
Internal seminar
 
2021 Apr 29
Tim Eisert (Erasmus University) - TBC
Host: Alex Stomper
14:15 – 15:45
online
2021 May 06
Alexander Schandlbauer (SDU & DFI) - Employee health and firm performance
Host: Alex Stomper
14:15 – 15:45
online
2021 May 20
Karsten Müller (Princeton) - Credit Allocation and Macroeconomic Fluctuations
Host: Max Bruche
14:15 – 15:45
online
2021 May 27
Cláudia Custódio (Imperial) - The sensitivity of SME's investment and employment to the cost of debt financing
Host: Max Bruche
14:15 – 15:45
online
2021 Jun 03
André F. Silva (Fed Board) - Pirates without Borders: the Propagation of Cyberattacks through Firms' Supply Chains
Host: Max Bruche
14:15 – 15:45
online
2021 Jun 10
Derek Lemoine - Climate Finance Seminar
Host: Alex Stomper
14:30 – 16:00
online
2021 Jun 17

Jing Zeng (University of Bonn) - Organizational Structure and Investment Strategy
Host: Max Bruche

14:15 – 15:45
online
2021 Jun 24
Open date (tba)
 
2021 Jul 01
Rui Silva (Nova SBE) - Corporate Restructurings and the Mental Health of Employees
Host: Max Bruche
14:15 – 15:45
online
2021 Jul 08
Philipp König (Bundesbank) - The Leverage Effect of Market Discipline"
Host: Max Bruche
14:15 – 15:45
online
2021 Jul 15
Philip E. Strahan (Boston College) - Unintended Consequences? Syndicated Lending, Competition and Relative Performance Evaluation.
Host: Jan Keil and Max Bruche
14:15 – 15:45
online
Preview Following Semesters
2021/22 winter term
| Date | Speaker | Time and Location |
| --- | --- | --- |
| 2021 Oct 21 | Open date (tba) |   |
| 2021 Oct 28 | Open date (tba) |   |
| 2021 Nov 04 | Open date (tba) |   |
| 2021 Nov 11 | Open date (tba) |   |
| 2021 Nov 18 | Open date (tba) |   |
| 2021 Nov 25 | Open date (tba) |   |
| 2021 Dec 02 | Open date (tba) |   |
| 2021 Dec 09 | Open date (tba) |   |
| 2021 Dec 16 | Open date (tba) |   |
| 2022 Jan 06 | Open date (tba) |   |
| 2022 Jan 13 | Open date (tba) |   |
| 2022 Jan 20 | Open date (tba) |   |
| 2022 Jan 27 | Open date (tba) |   |
| 2022 Feb 03 | Open date (tba) |   |
| 2022 Feb 10 | Open date (tba) |   |
| 2022 Feb 17 | Open date (tba) |   |
Previous Semesters: here