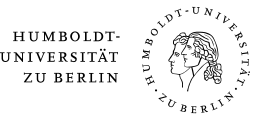 Rudolf v. Bennigsen-Foerder Foundation for Science and Education
Rudolf von Bennigsen-Foerder was one of the most successful, well-known and influential industrial managers of the post-war period. The high-point of his professional career was his time as CEO of VEBA AG (today E.ON SE) from 1981 until his unexpectedly, early death in October 1989. As a result of the strategic realignment initiated by him during these years, VEBA AG became one of the biggest companies listed on the DAX in 1988.
Rudolf von Bennigsen-Foerder, born in 1926, studied in the immediate post-war period, distinguishing himself already during this time, thanks to his commitment and public functions: He was the chairman of AStA in Erlangen, founding- and board member of the German Student Union Association (VDS) and intern at the Federal Ministry of Finance . This last activity, represented for him an important change in direction towards VEBA AG, since he assisted Prof. Hartmann at the Ministry, who was responsible for the large, state-owned companies, to which VEBA AG belonged until its Initial Public Offering (IPO) in 1965.
In 1990, VEBA AG founded the Rudolf v. Bennigsen-Foerder Foundation for Science and Education, in memory of its former CEO. The aim of the foundation is to promote scientific research and teaching in the areas of economics and law, especially among young researchers. Since 1994, the foundation has been supporting the Institute of Corporate Finance of the Faculty of Business and Economics at the Humboldt University. This support enables our institute to finance research projects, organize conferences, and to promote young researchers through scholarships and travel grants for which the university budget would not be sufficient. We are proud to spread and awaken interest in the work and person of Rudolf v. Bennigsen-Foerder and to maintain him in our memory.
More information about Rudolf von Bennigsen-Foerder and his foundation are available on the internet.
Lakestar
Lakestar is a leading European venture capital firm investing in technology companies led by exceptional entrepreneurs. Early investments included Skype, Spotify, Facebook and airbnb. Since raising our last two funds with an aggregate volume of approx. EUR 500m in 2013 and 2015, we have expanded and broadened our portfolio, with more recent investments in Harry's, Opendoor, Blockchain.com, GoEuro and FiveAI.
Lakestar helps companies to identify new markets and expand into them rapidly, with a focus on the US and Europe. We advise and support portfolio companies in business development, recruitment, technology and marketing. Our investments range from early stage companies to those in their growth stage.
Since 2019, Lakestar sponsors the Lakestar Junior Professorship for Venture Capital.
Elvaston Partners
Elvaston Partners is an private equity company, which focuses on investments in small and medium sized businesses in German-speaking countries. Elvaston Partners sponsored the Elvaston Partners Junior Professorship for Private Equity from 2013 until 2018.