Director of the Institute of Finance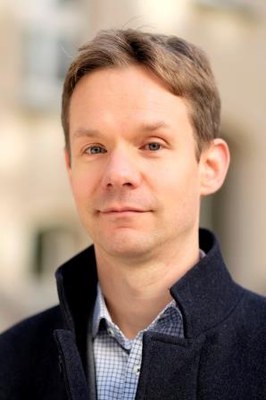 Anschrift
Humboldt-Universität zu Berlin
Wirtschaftswissenschaftliche Fakultät
Dorotheenstr. 1
10099 Berlin
Sitz
Raum 307
Kontakt
Telefon: +49 30 2093-994272
Fax: +49 30 2093-99431
E-Mail: max.bruche [at] hu-berlin.de
Max Bruche is Professor of Finance at Humboldt University Berlin. He received his PhD in Finance from the London School of Economics and holds a BA in Politics, Philosophy and Economics and MPhil in Economics, both from Oxford University. He has previously worked at the Centro de Estudios Monetarios y Financieros (CEMFI) in Madrid, Cass Business School in London, and has held visiting positions at Lehman Brothers, the European Central Bank, and the Federal Reserve Bank of New York.
Professor Bruche's research interests include corporate debt markets, corporate finance, and financial intermediation.
REFEREED PUBLICATIONS
"Pipeline Risk in Leveraged Loan Syndication", with Frederic Malherbe, and Ralf Meisenzahl. Review of Financial Studies, December 2020, 33(12), 5660-5705.
"Debt Maturity and the Liquidity of Secondary Debt Markets," with Anatoli Segura. Journal of Financial Economics, June 2017, 124(3), 599-613.
"Preventing Zombie Lending", with Gerard Llobet. Review of Financial Studies, March 2014, 27(3), 923-956.
"Creditor Coordination, Liquidation Timing, and Debt Valuation." Journal of Financial and Quantitative Analysis, October 2011, 46(5), 1407-1436.
"A Structural Model of Debt Pricing with Creditor-Determined Liquidation," with Hassan Naqvi. Journal of Economic Dynamics and Control, May 2010, 34(5), 951-967.
"Recovery Rates, Default Probabilities, and the Credit Cycle," with Carlos González-Aguado. Journal of Banking and Finance, April 2010, 34(4), 713-723.
"Deposit Insurance and Money Market Freezes," with Javier Suárez. Journal of Monetary Economics, January 2010, 57(1), 45-61.