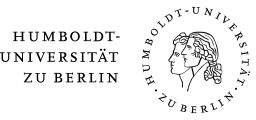 News
21.07.2020
AIESEC, eine internationale Studentenorganisation, die Praktika und Freiwilligenprojekte für junge Menschen im Ausland vermittelt, sucht neue Mitglieder, die sich ehrenamtlich engagieren und neben der Theorie bereits praxisnahe Erfahrungen sammeln sowie ein lebenslanges Netzwerk aufbauen wollen. Während der Tätigkeit in der Organisation können Studierende sich selbst herausfordern, indem sie Verantwortung übernehmen und unternehmerisches Denken und Handeln erlernen. Zudem können sie in unseren verschiedenen Funktionsbereiche ihr Englisch aufbessern und Präsentations- und Kommunikationsfähigkeiten erwerben. Studierende können sich unverbindlich auf aiesec.de/join anmelden und mehr über die Mitgliedschaft erfahren.
29.06.2020
AIESEC an der HU Berlin veranstaltet am Donnerstag, den 02. Juli 2020, ein virtuelles Info-Event. Studierende sind herzlich eingeladen, um sich über die verschiedenen Projekte zu informieren, wenn das Reisen wieder sicher ist. Facebook-Einladungslink sl.aiesec.de/volunteer-berlin 
24.06.2020

Michaela Draganska, Daniel Klapper, and Sofia B. Villas-Boas have won the 

2020 Long Term Impact Award from the INFORMS Society for Marketing Science for the article

"A Larger Slice or a Larger Pie? An Empirical Investigation of Bargaining Power in the Distribution Channel" (pdf). 

09.06.2020
Das Institut für Marketing der Universität St. Gallen sucht ab Oktober 2020 bzw. nach Vereinbarung eine/n wissenschaftliche/n Mitarbeiter/in.
20.05.2020
In den kommenden Wochen bietet die digitale ZEIT CAMPUS Veranstaltungsreihe "How it works: Dein Weg zum Job" Studierenden aller Fachrichtungen und Absolventinnen und Absolventen kostenlose Live-Talks und Webinare rund um die Themen Berufsorientierung und Job-Wahl. Hier werden alle drängenden Fragen, die Berufseinsteigerinnen und Berufseinsteiger umtreiben, besprochen: Welcher Job passt zu mir? Wie mache ich aus meinem Leben einen spannenden Lebenslauf? Und was zählt beim Job-Interview?
16.04.2020

Das im Syllabus der Vorlesung 70687 Marktforschung und Marketingentscheidungen genannte Lehrbuch

Sarsted, M., Mooi, E. (2019): A Concise Guide to Market Research: The Process, Data, and Methods Using IBM SPSS Statistics, Springer, 3. Auflage.

ist momentan frei erhältlich.

Link zur Springer Homepage: https://link.springer.com/book/10.1007%2F978-3-662-56707-4

06.04.2020
The additionally scheduled marketing seminar 70700 for the summer semester 2020 is cancelled due to the Corona pandemic.
27.03.2020
Die Firma Plissee Experte - Delphinus GmbH in Schönefeld bietet ein Praktikum im Bereich Marketing / E-Commerce an.
24.03.2020

Im Sommersemester 2020 bietet der Fachbereich Wirtschaft der TH Brandenburg (Prof. Dr. Robert Franz) in Kooperation mit SAP University Alliances und SAP Next-Gen exklusiv für Studierende Online-Kurse mit SAP-Software an.


Seit 2006 bietet erp4students – eine Kooperation der TH Brandenburg mit SAP University Alliances und SAP Next-Gen – exklusiv für Studierende diese Kurse an. Dabei werden die Bereiche SAP S/4HANA (TS410 und S/4HANA Customizing), ABAP, PPS, BW on HANA, CO mit S/4HANA und FI mit S/4HANA abgedeckt.
 
Karriere(vor)sprung durch S/4HANA: 
SAP ERP ist derzeit die am weitesten verbreitete Standard-Business-Software der Welt. S/4HANA ist das Nachfolgesystem, das auf der SAP-HANA-Datenbank basiert. Der Kurs "Enterprise Resource Planning mit SAP S/4HANA (TS410)" befasst sich detailliert mit der neuesten Lösung des Weltmarktführers im Bereich Business Software. In den Kursen des S/4HANA-Customizing-Moduls haben die Kursteilnehmer die Möglichkeit, umfassende Kenntnisse im Bereich des Customizings eines S/4HANA-Systems zu erlangen. Unser SAP BW on HANA Kurs-Modul, bestehend aus drei Kursen, befasst sich mit den theoretischen Grundlagen und den Anwendungsmöglichkeiten, die die Datenbanktechnologie SAP HANA im Kontext der BusinessWarehouse-Anwendungen bereithält. Die Kurse der FI- und CO-Module behandeln die jeweiligen Anwendungen für das Finanz- und Rechnungswesen sowie das Controlling (Kostenrechnung) – ebenfalls auf Grundlage eines S/4HANA-Systems. Mehr Informationen finden Sie auf unserer Website www.erp4students.de in den jeweiligen Kursbeschreibungen.
 
Notengebung & Anrechenbarkeit an der Hochschule: 
Auf jedem von uns ausgestellten Hochschulzertifikat werden 6 ECTS ausgewiesen, wodurch eine Anrechnung an der Hochschule grundsätzlich ermöglicht wird. Zusätzlich wird für den Kurs "Enterprise Resource Planning mit SAP S/4HANA (TS410)" sowie die Kurse des FI-Moduls eine Note vergeben. Die Notengebung vereinfacht die Anrechnung an der Hochschule zusätzlich.
 
Die erp4students-Kurse des Sommersemester 2020 starten am 22. Mai 2020.
Offizieller Anmeldeschluss ist der 18. Mai 2020.
 
Weitere Informationen über die Online-Kurse von erp4students 

23.03.2020
Der Lehrstuhl für Value Based Marketing (Prof. Dr. Michael Paul) der Wirtschaftswissenschaftlichen Fakultät der Universität Augsburg sucht zum 01.09.2020 oder später eine/n wissenschaftliche Mitarbeiterin/wissenschaftlichen Mitarbeiter (m/w/d).

 

26.02.2020
Dr. Sebastian Gabel has won the prestigious 2020 Science Prize of the EHI and GS1 with his dissertation "One-to-One Marketing in Grocery Retailing". For more information click here.
25.02.2020

Im Rahmen unseres Marketing-Seminars an der HU Berlin wird Daniel Ringel (Assistant Professor of Marketing, UNC Kenan-Flagler Business School) am 10.03.2020 um 13:30 Uhr im Raum 22 (Spandauer Str. 1, 10178 Berlin) einen Vortrag mit dem Titel "Mining Customer Experience (CX) from UGC" halten.

Abstract: The extent to which customers financially reward positive experiences and punish negative ones, is fundamental to how markets function. The authors mine customers' experiences from social media to inform both marketing mix and investment decisions. In contrast to constructs such as customer sentiment, customer experience (CX) comprises multiple, overlapping dimensions (i.e., cognitive, emotional, social, behavioral and sensory). It's multifaceted and pervasive nature makes CX challenging and costly to study, but promises deeper insights. We propose a novel, automated approach for capturing, quantifying and decomposing CX based on the content that consumers post on Twitter. Therein, we combine recent breakthroughs in natural language processing with supervised and unsupervised learning models to construct a customer experience index from social media (CXS). Our index captures the extent to which customers' experiences with firms are positive. We test our new approach in an empirical study of 50 firms from over one dozen industries using 400 million tweets of the past 10 years. We find that CXS significantly relates to firm value (i.e., market value of equity). We also find that CXS relates to firm value more strongly than alternative metrics such as sentiment indices and the American Customer Satisfaction Index (ACSI). We demonstrate along several examples how firms can use our new approach to identify topics that drive their CXS (e.g., gender discrimination at Home Depot), and how investors can improve their returns by using CXS to rebalance their portfolios. Finally, we show that while CXS conceptually overlaps with sentiment and satisfaction, it captures additional facets that previous indices do not.

06.02.2020

Die nächste Sprechstunde von Herrn Prof. Hildebrandt findet statt am 17.02.2020 von 9.30 bis 11.00 Uhr.

Weitere Sprechstunden finden statt am 12.03.2020, 24.03.2020 und 07.04.2020 jeweils von 14 bis 15 Uhr.

Bitte melden Sie sich immer vorher per E-Mail an.

20.01.2020

Die Firma Fairsenden GmbH Berlin bietet eine Stelle für eine/n Werkstudent/in (m/w/d) in Marketing und Content Management.

 

Das EdTech und Media-StartUp charly (PlusPeter GmbH) aus Berlin bietet ein Business Development Praktikum im Bereich Marketing und ein Online Marketing-Praktikum/Werkstudentenjob.

16.01.2020

Die Werbeagentur Amsterdam Berlin sucht für ihren Berliner Standort einen deutschsprechenden Praktikanten (m/w/d) für das Account Management.

 

Die Firma redlab Berlin sucht eine studentische Hilfskraft als Teamassistenz (m/w/d).

14.01.2020
Die Sprechstunde von Herrn Prof. Hildebrandt endet heute bereits um 15.15 Uhr.